ABOUT ME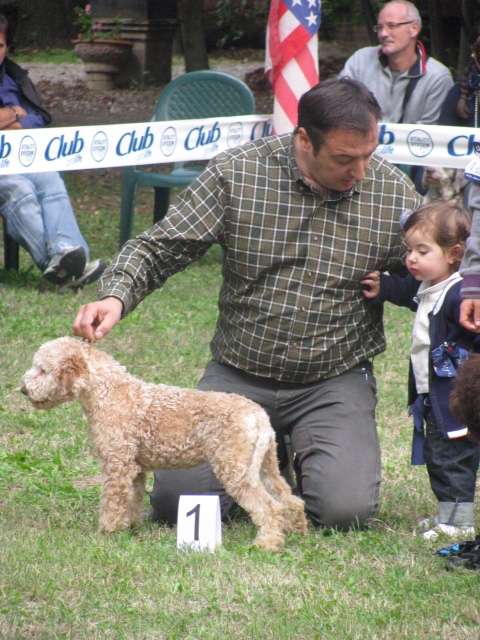 Since I was 20 I have being looking for an ideal dog for work because I had a great passion for surching truffles. After having studied the characteristics of varied dogs, I have casually met the LAGOTTO ROMAGNOLO. I have immediately fallen in love with this race, so I bought my first LAGOTTO.
Because my great passion for dogs and my love for this race, I devoted my time to the study of the dogs and particularly of the race LAGOTTO ROMAGNOLO. I bought other dogs, I made my first breedings and with great pride I had my first litters. From 2000 I breed with my kennelname, officially recognized by the ENCI.
But the truffel hunting was not enough for me, this way I have begun to partecipate with my dogs in varied national and international shows. They are now about 10 years, that I travel in Italy and all over the world to partecipate to all important shows, Europe-Championships and World-Championships. Thanks to my engagement and my enthusiasm I have had great successes in the whole world.
I try with a great engagement to optimize the morphological quality, character and aptitude of my dogs. Thanks to my seriousness and to my great work my kennel is known all over the world. I can say with great pride that there are dogs of theKENNEL DELLA METAURENSE in Europe, in USA and in Australia.
My particular thanks to all the progress made over the years and for his significant contribution to my growth canine goes to LAGOTTO ITALIAN KENNEL CLUB of which I am member of the board since the early 2000s and with whom I am proud to work for the continuous improvement of this race .
Also I have been enabled the figure of expert judge for work competition of the search for truffles with Lagotto Romagnolo ; this figure is also recognized by ' ENCI and F.C.I. from 2013.